Ei bine, dragilor, am emotii, sa fiu sincera. Desi nu prea mai am idee de ce. Acesta este primul meu interviu, luat autoarei cartii "40 Things I want to tell you", despre care v-am prezentat-o
aici
. Desi nu am citit cartea ( nu reusesc sa gasesc o versiune e-book ), m-a fascinat cu adevarat coperta aceea. Asa ca m-am hotarat sa vad daca Alice ar fi atat de draguta incat sa imi raspunda la cateva intrebari. Si se pare ca a fost.
Cateva date despre autoare
I was born in London, England, and I moved to Canada in 2003 when I fell in love with a Canadian. We live in Saskatoon, Saskatchewan, which took a while for me to learn how to spell. I have two children, a girl and a boy.
My first novel, Life on the Refrigerator Door, was published in 28 countries, won several awards and was named as a New York Times book for the Teen Age. My second is called Lost For Words in the US, and The Worst Thing She Ever Did everywhere else. It won the Arthur Ellis Award, was shortlisted for the White Pine and Willow Awards, and was published in eight territories. 40 Things I Want To Tell You is my newest novel for young adults. The Best-Ever Bookworm Book by Violet and Victor Small is my first picture book. It's in production with Little, Brown Books For Young Readers, and a sequel will follow.
Interviul
1. First of all, I'm really curious, is there a writer who exercised an ascendancy over your writing? And if the answer is "yes", then who was he/she?
Reading is key to good writing and so I read every day. My favourite writers vary wildly, depending on my mood or where I am in my life. Right now, I love Madeleine Miller who wrote The Song of Achilles. So, in answer to your question, I think everything I've read has had an effect on my writing, sometimes subtly, sometimes more substantially. I keep in mind that Dr Seuss wrote 1000 pages for every page he published - that may be inaccurate in terms of exact numbers but it gives me solace when I am rewriting.
2. While you're writing, do you ever think about the reaction your readers will have? Or do you just let the story flow?
When I write the first draft, I don't think about the reader at all. The first draft is for me alone. Later on, when I rewrite, I start to consider the book from someone else's perspective. It helps me to see all the places where the story isn't clear and the moments where I have been lazy or untidy. I think that worrying about a reader too soon can interrupt the writing flow, but not worrying about the reader ever makes for bad editing.
3. Let's pretend for a moment you have the power to go back in time. Who would you like to meet?
I'd be very interested to meet a war bride arriving on the prairies (where I live now). Some of the war brides still live here and so I've got to talk to them about how hard life was in Saskatoon when they first got to this far away place, but I'd love to be able to go back in time and experience it along with them - just for a few days.
4. When you were little, you wanted to be a writer? Or it just happened this way?
I've always read a lot. And I love writing and playing with language - Scrabble, Boggle, crosswords, all that stuff. I was encouraged by my father to write and when I was younger I tended to spend free time fiddling around with stories or poems on the page. To have the luck of being published was something I could never have predicted or counted on.
5. From where did the idea for "40 Things I Want To Tell" came?
The character of Bird (Amy) had appeared in several drafts of stories that weren't working. Suddenly the title popped into my mind and I realised that Amy had to be the person to tell this story. She has to learn how to let go, how to forgo control, and the novel is the perfect place for her to find this out.
6. And... I know it's a childish question, but do you have a favorite book?
It's a great question. I love a novel called The Glass Bead Game by Herman Hesse. It's a puzzling favourite for people I've recommended it to because it is long and intense, but I love it. There is a moment of great beauty that the narrative builds to that makes me feel like life is beautiful.
7. Is there something that you like to say to your actual or maybe future Romanian readers?
It's lovely to meet you online and I hope you can find at least my first book in Romania. If any of you want to write yourselves, please come and visit my website www.alicekuipers.com where I have writing tips and ideas to inspire you! Thank you very much for the interview.
I really hope you won't find this questions too silly to even bother answering at them. And again, thank you for accepting this little interview
Thank you again for taking the time to ask me questions. I hope my answers are illuminating and that you keep up the important work of inspiring readers.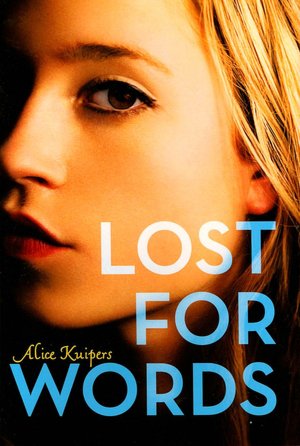 Ei bine, dupa cum puteti vedea, Alice a fost foarte draguta si mi-a raspuns cu drag la intrebari. Daca doreste sa posteze acest interviu pe propriul blog (poate visez prea departe) as aprecia daca ati preciza pe ce blog a aparut initial si cine l-a luat. Multumes. Oh, si as aprecia la fel de mult un comentariu micut in care sa imi spuneti ca ati facut asta, daca alegeti sa il postati si voi.